These rabbits are currently available through New Mexico House Rabbit Society: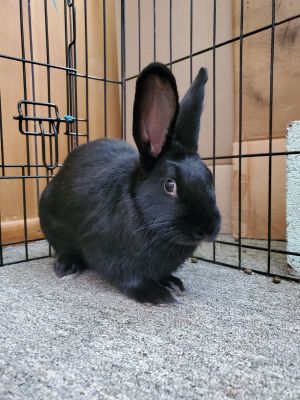 Bunny Rabbit
Spayed/Neutered
Up-to-date with routine shots
Meet JoJo He's all ears! This young boy is just full of curiosity. He's 10 mnths old and he's going... View full description »
Young, Male, Large
To find out more, please call 505-435-9916 or email Kirstin@newmexicohrs.org.
Note: House Rabbit Society does not take in rabbits directly from the public. We only take in rabbits from shelters. For information about finding a home for your rabbit, please visit here